Why choose a La-Z-Boy Sofa
La-Z-Boy Incorporated, which has its international headquarters in Monroe, Michigan, USA, has a strong history for producing comfortable and quality products and is a brand that is known throughout the globe.
Founded in 1927 La-Z-Boy has 90years of expertise in manufacturing recliners and are believed to be the inventors of the world's first and number one recliner. Over the subsequent decades, La-Z-Boy's product line has grown to include a myriad of pieces and styles, making it the world's best-selling recliner. All La-Z-Boy products are handmade exclusively to order with an unrivalled choice of leather and fabrics. All La-Z-Boy products come with a 10year limited warranty and provide unbeatable levels of comfort and quality from their unique patented reclining technology.
Our expert knowledge and excellent after-sale care makes us the perfect choice for your new La-Z-Boy. So why not visit us in store at Furniture by Lauren to see our extensive range of La-Z-Boy sofas and chairs?
VISIT OUR SHOWROOM
Open 7 Days!
Monday to Saturday from 10am until 5pm
and Sunday from 11am until 4pm

46-48 Yorkshire Street, Oldham, OL1 1SE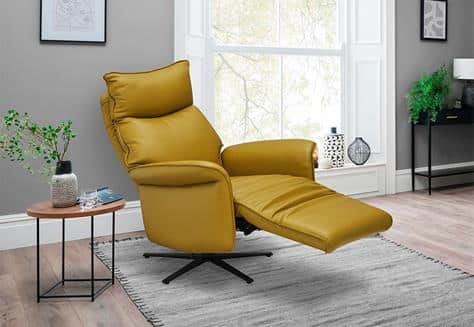 La-Z-Boy
Unwind your way, in the luxurious Hayes executive armchair. With a 240-degree swivel and a five spoke base, Hayes is a perfect multifunctional addition to ...
Furniture by Lauren is an honest, local family run business in Oldham. We genuinely care about every one of our customers. Come in and see us and we'll make sure you get the very best care and attention. Our product range is very carefully selected to ensure that you're getting the best quality possible at a very competitive price. We've got customers from across the entire north of England, why not join them by visiting our showroom?